Revered Leader:

The Obon Festival 2020 Event has begun!
First of all, please remember to collect Obon Festival Sign-In rewards from Event Center everyday. Unique event items and the latest Shooter Vigilante Yuki are available there!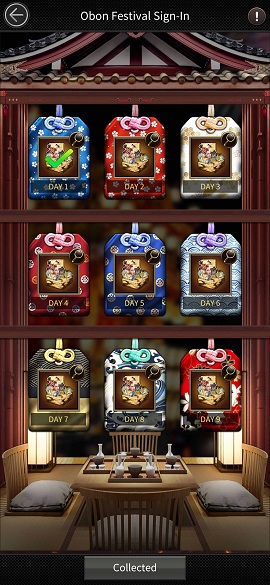 The Obon Festival can be divided into 2 parts:


Collect Water Lanterns:
1. Obon Festival Sign-in
2. Collect In-Turf Lanterns:
During event, floating lanterns will appear in your base. You can tap them to get nice rewards, Water Lanterns can be obtained there as well.
3. Test of Courage:
This is an interesting mini-game. You may use energy to move your character and find the chests to get nice rewards!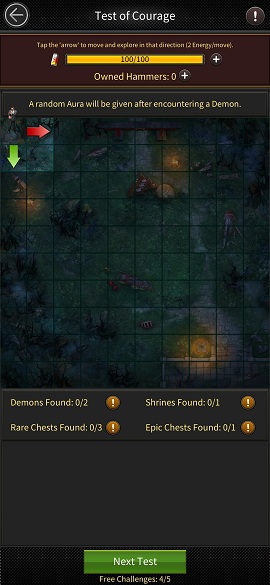 Toro Nagashi 2020:
Place Water Lanterns and have them carry your wishes to the other side.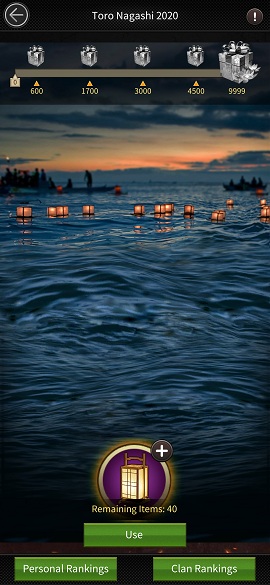 Place one lantern will gain you 1 event point, you may collect as much points as you can to get higher rankings.
Collect 9999 points can get the ultimate reward: Tengu Column(Permanent)

More details can be check in event interface. If you have any confusions or idea, please contact us via FB inbox: MafiaCity or @line:@mafiacitycs

Wish you fun gaming!

Mafia City Studio