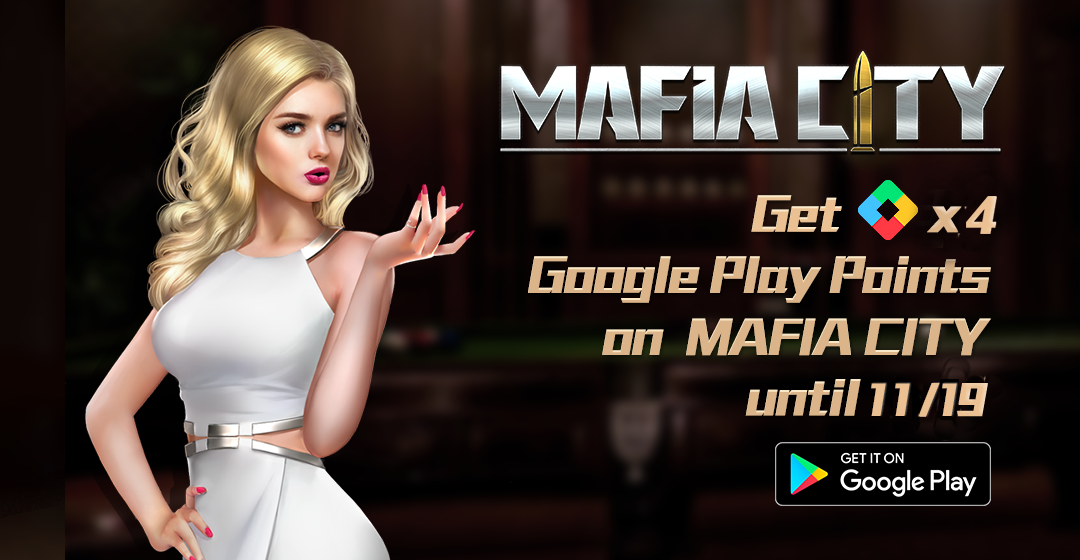 The Google Play Points special earn rate on Mafia City is live!
Scope:This event is only valid for users with AU/UK/DE/FR Google Play Store accounts.
From NOW until November 19th, 2020, get 4x Google Play Points by making any purchase in Mafia City through Google Play. Earn points and get generous rewards!
***Google Play Points Rules***:
Users can get a certain amount of Points by purchasing specific products and in-game items through Google Play. These Points can be redeemed for in-app items, coupons or Google Play Credit. During the special points event, users will be able to get more Points by spending the same amount.
Kindly head to the Google Store for more details.
Thank you for your support!
Mafia City Studio