In recent days, you may have noticed that you can Level Up your Mansion even more now. There are also new buildings and Crew Members. Let's go over them. I think you'll be pleased to learn how these new features can help you in the game.
Let's go over the new Crew Members first.
T12 Bulkers- The Apex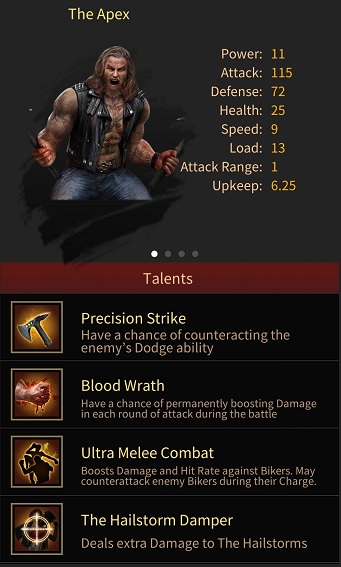 T12 Bulkers have amazing Attack, even better than their T11 counterparts. There is a chance that their Damage will increase the longer a battle goes on. Have them survive longer to deal more Damage!
There is also a chance that these Crew Members will
ignore the evasive abilities of Bikers
! What an incredible skill!
Finally, T12 Bulkers can
deal extra Damage to T12 Shooters
.
T12 Biker - The Pride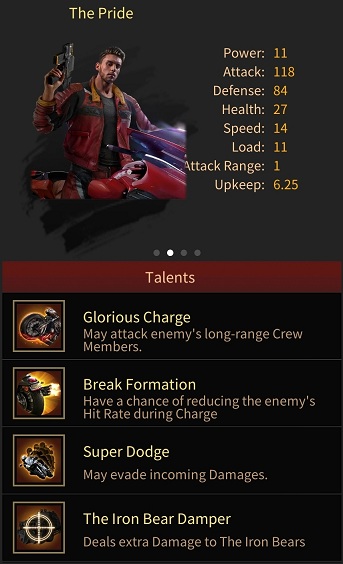 The new Bikers are very good at surviving in a battle. They're super powerful against long-range enemies!
These Bikers are like their T10 counterparts. They are very good at surviving. When they Charge, there is a chance that the
enemy's Hit Rate will be reduced
.
Their survival and attack abilities make them an essential unit in your Crew!
They can also
deal extra Damage to T12 Vehicles
.
T12 Shooter - The Hailstorm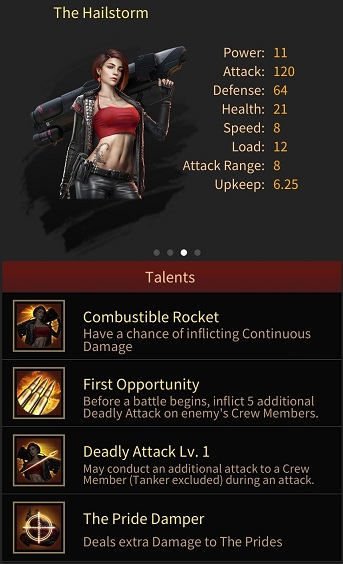 T12 Shooters are killing machines. They have amazing Range and can deal a lot of Damage.
They are basically an improved T11 Shooter, and there is a chance that they will
continually deal Damage
, even if they are killed
in battle! If you use these guys alongside T11 Shooters, you'll have yourself a very good strategy!
Don't forget, T12 Shooters can
deal extra Damage to T12 Bikers
!
T12 Vehicle - The Iron Bear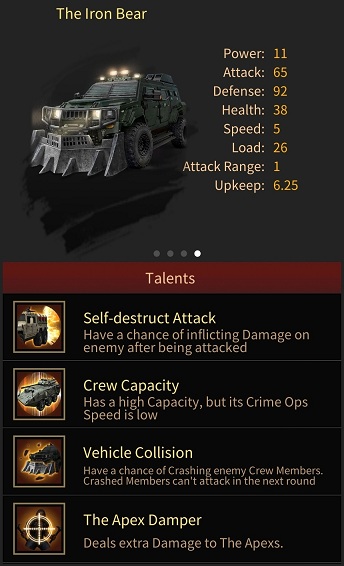 T12 Vehicles have extra high Defense. On the front lines of a battle, they'll take a lot of Damage for your other men.
There is a chance that they will critically hit their enemies when they attack, disabling their next attack. Use this in order to prevent them from dealing as much Damage to your Ops!
There is a chance that
when these units are destroyed, they will deal Damage to their enemies
. Another useful ability!
This Crew Member is very good at surviving and controlling the battlefield!
Lastly, they can deal
extra Damage to T12 Bulkers
.
So, there you have it! If you get the point of the game where you can make use of these guys, you could make a nice combination on crew members!
Wish you fun gaming!